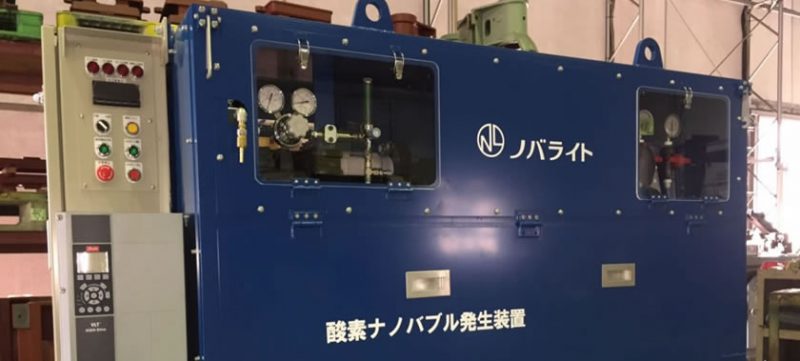 The smaller the diameter of the bubble, the easier it is to be dissolved. Thus, fine bubbles have the characteristics of being easily dissolved in liquid because they are bubbles with a diameter of less than 0.1 mm. Fine bubbles efficiently increase the Do level and make it surprisingly easy to make ozone water, carbonated water, hydrogen water, nitrogen water, etc. In addition to increasing dissolved gas, the water becomes UFB (ultra-fine-bubble / nano bubble) water.
Loop flow OK Nozzle efficiently increases gas solubility. Inside of the OK Nozzle is in a state like a "waterfall basin", and due to its vigorous gas-liquid mixing, gas can be rapidly dissolved. This is one of the characteristics of the OK Nozzle.
The effect of gas dissolution has achieved great results in many fields including plant cultivation and fish and shellfish farming.
Main application examples in gas dissolving power and UFB water production
Using 25L/min OK Nozzle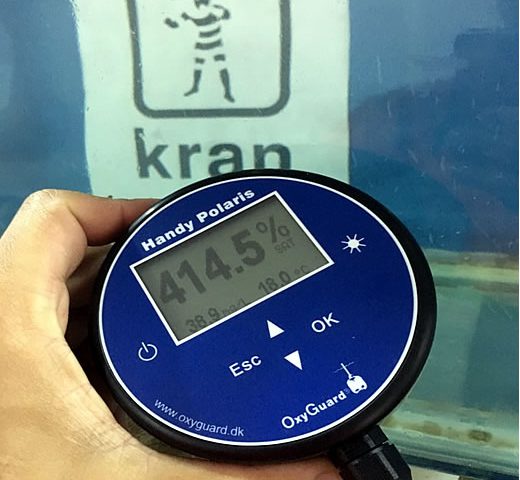 ①Experimental data was sent from our partner company in Chile. This is an experiment to increase the Do level with a 25L/min OK nozzle. Attached photo is when the oxygen concentration became higher than 400%.
②In the experiments before reaching 400% oxygen concentration, I received an email saying that the Do level did not exceed 160%. At this time, we proposed them to install a hose with a length of 10~20 m on the discharge side of the OK nozzle. As a result, they achieved 400%. Oxygen was used as a gas.