Greetings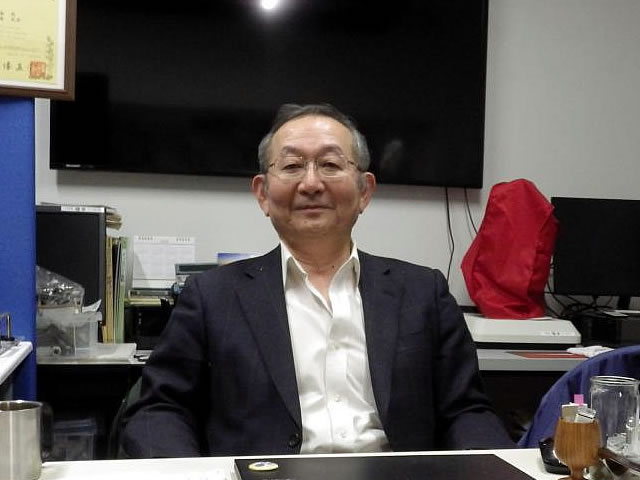 Taking advantage of my 40 years of experience in designing exclusive machine tools, I have developed the loop flow OK Nozzle. There are nearly 100 types of loop flow OK Nozzles designed and manufactured so far. In particular, the field of application of fine bubbles is so wide that we are currently focusing on manufacturing "special order OK nozzles" to support each purposes.
We believe that generating and using fine bubbles will lead to the restoration and protection of the natural environment, and if we do this consciously, we will be able to protect the environment more efficiently. I feel that the time will come when it will be used in many homes, in many rivers, in the sea, on the coast, in sewage treatment plants, for factory waste liquid treatment and so forth. In the fields of agriculture and aquaculture, the power of fine bubble bioactivation has made it possible to increase food production at low cost. In the same cultivation house for irrigation of cherry tomatoes, the harvest has increased by 46%, and in flounder farming, the weight has increased by 20%. We hope that this business will be an opportunity to create new industries. Also, I will greatly be happy to work with you for that purpose.
OK Engineering Co.,Ltd. President Takeshi Matsunaga


Introduction of Takeshi Matsunaga
Having been researching fine bubbles since 2000 and in September 2006, a loop flow fine bubble generating nozzle was developed. The idea of nozzle mechanism flashed though my mind in July 2006, watching the stealth bubbles during a water-bloom surfacing experiment in a rice field.
Personal history
1949
Born in Ikitsuki Town, Hirado City, Nagasaki Prefecture
1972
Graduated from Ritsumeikan University, College of Science and Engineering, Department of Mechanical Engineering
1972
Employed at ITOCHU affiliated machine tool manufacturer, engaged in designing exclusive machine tools for processing automobile parts, etc.
1988
Established OK Engineering Co., Ltd
2000
Started research and development of fine bubbles
2006年9月
Developed loop flow type fine bubble generation nozzle
2006
First patent application of

Loop flow OK nozzle

2008

Second patent application of

Loop flow OK nozzle

2009
Started participating in the lecture of the Japanese Society for Multiphase Flow
2011 May.
Joined the Japanese Society for Multiphase Flow
2012 Jan.
Research and development of fine bubble generating nozzle becomes life work
2012 May. 25
Obtained a patent Patent No.5002480
2012 Aug. 8
The third patent application
2012 Aug.

Joined FBIA at the time of establishment

Fine Bubble Industries Association (FBIA)
Video of fine bubbles by FBIA

2013
Started dedicating to research and development of fine bubble generation OK nozzle
2014 Apr.
The forth patent application
2015 Jan. 27
PCT international application to the Japan Patent Office
2015 Feb.
Taiwan patent application, and PCT international patent application
2015
Started "Development of draft beer server self-help cleaning system" in "Manufacturing subsidized project", and optimized OK nozzle for draft beer server by the end of 2017. Planning to release "OK nozzle for draft beer server" in 2018.